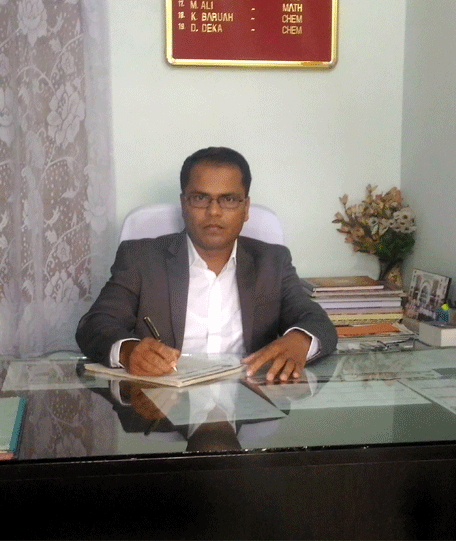 Ajmal College of Arts Commerce & Science, Kharupetia established in the year 2010. The college is located at a quiet & peaceful neighborhood away from the hustle and bustle of town life. It is a full grown college catering to the academic requirements of several thousand of people of a vast area comprising large number of lush green paddy fields and vegetable gardens. With an ideal academic atmosphere and a well experienced teaching staff. The college has already its name and fame and contributed its share in the educational scenario of Darrang district. Apart from imparting regular teaching to the student, the college also owes its pride in the development of student's character with the basic qualities like honesty, truthfulness, sincerity and above all caring for fellow human beings.
This premier institution is one among the Ajmal Group of Colleges which is a brain child of Maulana Badruddin Ajmal, the joint managing trustee of Ajmal Foundation. Hojai a Registered Public Charitable Trust to fetch revolutionary transition in the sphere of education. The college has already shaped its mission to accelerate the young minds to be self-reliant and can contribute to the needs of the society. Along with its routine based activities the management of the college take extensive care in career guidance as well as inculcation of moral values.
Perseverance I Believe is the key to success. The man who goes ahead, is the man who does the things more than necessity and keeps on doing it. I look forward your presence to this alma mater and make yourself proud to be a part of this educational mission.